Our installations
We can install any type of quality garage door that is on the market. If you haven't decided yet, then you can ask us for our advice on the most cost or design effective to match your garage. When we install garage doors we always make sure that they are fitted correctly to the measurements of your garage and installed skilfully for easy maintenance. Our installations are always of the highest quality and true to the intention of the design.
We have a vast range of doors available from Sectional Doors ,Roller Doors and Insulated Sectional Doors which can be made from Coloursteel or have a powder coated finish of your choice.Insulated doors are great for keeping the cold and noise out of your home.
We also supply custom made Cedar Sectional doors that have a that have a range of options on the outside finish.
Examples
We often install a wide range of garage doors based on what is required for the individual garage. We install roller doors which roll straight up into a roll, sectional doors which are articulated sliding panels which roll along tracks on the ceiling of the garage, and tilt doors which are single hinged panels which lift on arms up to the ceiling of the garage.
The right choice is important to ensuring the safety and security of your home and assets. Our products are high quality so you know they will keep your home safe and secure ang give you piece of mind at all times.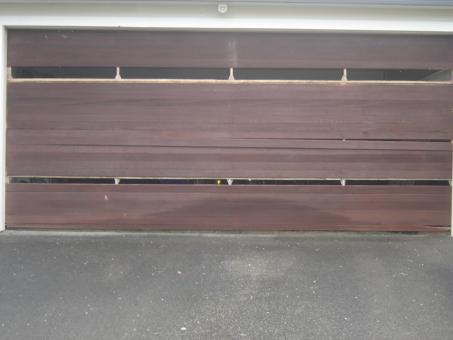 1) Before-A cedar door with damaged panels
1) After-A woodtech steel sectional door that looks like cedar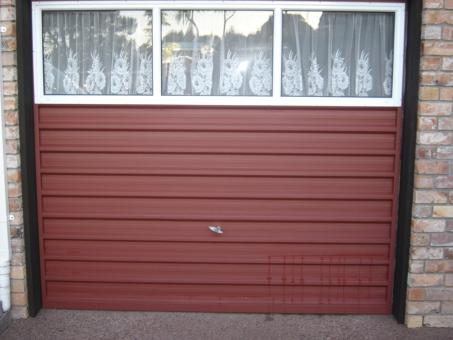 2) Before-classic tilt door with windows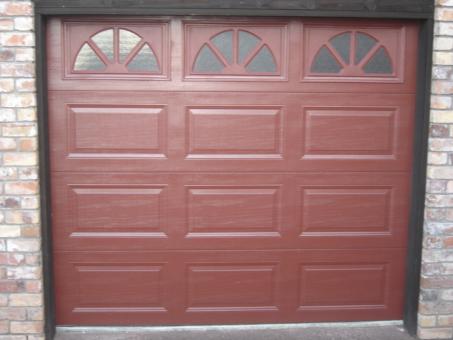 2) After-pressed panel sectional door with sherwood window inserts
CHOOSING
When choosing a new garage door it is important to get the correct style that suits your home, especially if you haven't experienced them before. Some types of doors are more suitable because of their space saving ability or the way they fit and move within your garage. We can provide you with expert advice on the perfect type for your garage, with our experience we can also help you choose what looks great too. Call us today and we can arrange a site visit to make your choice easier for the right style and colour that suits your home.